Boost your brand's online presence with strategic social media marketing. Our experts craft compelling content, engage your target audience, and drive traffic to your website.
Develop Brand Awareness (Followers)
Growing your followers on social networks will help you increase word of mouth and referrals. Our social media marketing services will help you get enough attention to increase your followers with the right customer. We will guarantee that your followers match the demographics, interests, and behaviors of your ideal customers.
Build Relationships
(Engagement)
Engagement will help you build a strong connection with your audience; a typical customer has to see you a few times before they are likely to buy from you. We will help you increase engagement (likes, comments, etc.) on your social media posts. The more engagement you have, the stronger your connection is with your audience.
Increasing Website Exposure
(Traffic & Conversions)
Increasing your website traffic (or your top funnel) will directly influence leads and sales. We want to focus on creating so much content for your business that your customer has no choice but to take notice of you. Drive high volumes of traffic to your website with our social media marketing and lead customers right to your front-end website.
Improve Your Social Media Presence With Social Media Marketing
Every small business is in competition, when it comes to social media, you are competing with so much noise how does your business stand out in all of that? Every brand should utilize these organic marketing channels but most fail because they don't attack them with enough volume. Let us take care of that! Check out our social media marketing service and build a strong social media presence.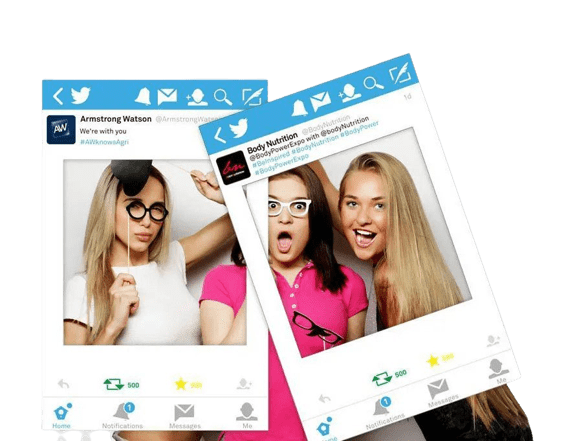 Social Media Marketing

VS Digital Marketing?
What's the diference between social media marketing and digital marketing you ask? The short answer is that social media marketing in only on social media channels. However, social marketing is one of the services that falls under the umbrella of digital marketing services. Digital marketing is a term that houses all of the many different digital marketing methods you can execute including social media marketing, SEO (search engine optimization), PPC (pay per click) ads, email marketing, content marketing, etc. So, social media marketing is just one working component under a bigger digital marketing strategy. That's why Splash Media is a full-service agency that offers social media marketing in addition to the other services listed above. Organic is the holy grail and social media works in support by all of your other digital marketing efforts, working wholistically to get your business attention.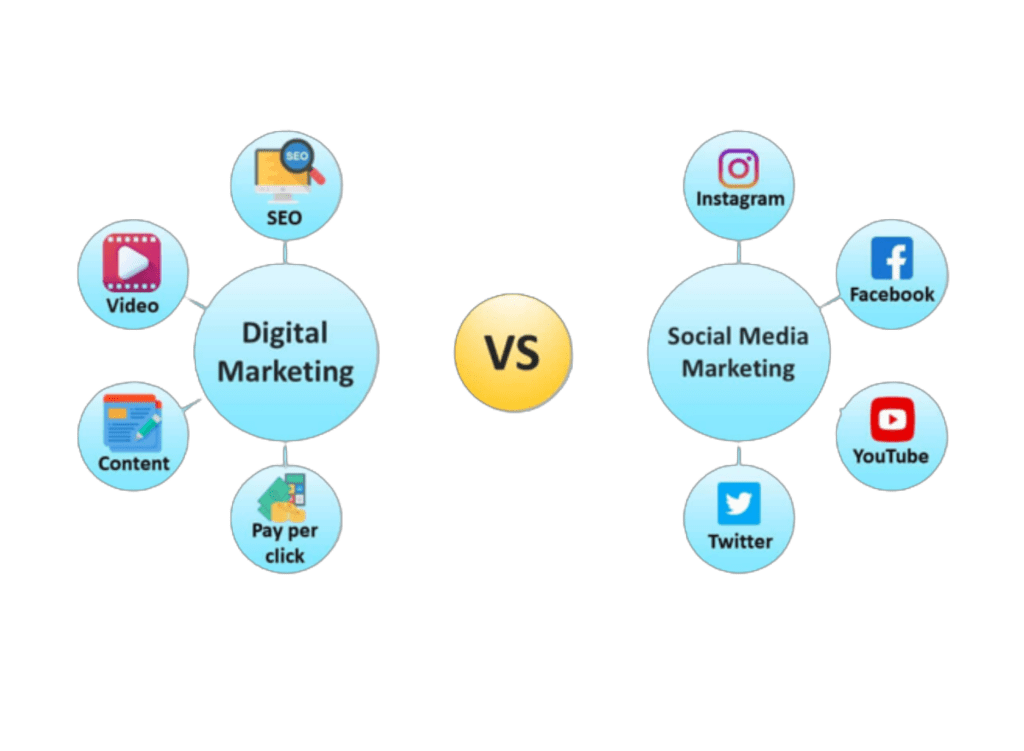 How valuable organic

social media marketing can be
No slow-go type of marketing
What Platforms

We Will Help You Grow
If you are you tired of getting the same unsatisfying results from your social media strategy, the least you can do is book a strategy call with us. You can do better on these social media platforms, with our social media services, you can be sure that every penny you spend on a social media outreach will generate the results that you wanted and more. Hit the button. Book the call.