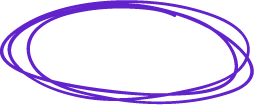 Hands-Off
Video Production
& Social Media Distribution
Shorten Your Company's sales cycle and convert leads Into Lifelong Fans
Who Will Advocate For Your Business
Create Little
Sales Machines
At Splash we build your online presence so that your other marketing efforts HIT HARD, convert better, AND create an organic flow of leads that will roll on forever!

Video is the best way to build an online presence and a brand. We focused on pushing out valuable video content on every major distribution platform until your company makes a massive splash. Elevating your brand and connecting you with the right audience.
Create marketing content that will outlast you
Position yourself the undisputed leader in your industry
Attract a flood of loyal customers who can't wait to do business with you
Build a brand that will stand the test of time and outlast your competitors
Maximize your ROI and see real, measurable results from your marketing efforts
More Than Just Content

,
We Build Your Online Presence
Your Business Story Is Unique – So We Make A Unique Marketing Strategy Just For You!
98% of our clientele has been burned by other marketing agencies in the past because they all try to imply the same strategy on everything – Meaning if they had results with Facebook Ads for others, they would do the same for you, not giving any thought to branding or customization, causing embarrassment and failures.
Splash Media focuses on finding solutions more than anything – We start with branding & a content marketing strategy that will put you forward as an industry leader – This will, 100% get you an ROI without wasting thousands of dollars.
Our custom strategies are
Cheaper than paid ads – The moment you stop paying for ads is the moment you stop getting leads.
Helps you craft a better offer because you understand your customer better (data)
Boosts your SEO efforts – Social done with an SEO team
Separates you as the industry leader – Resulting in trust building with the people you want to work with.
Discover Your
Winning Formula
With Splash Media, get a year's worth of customized video content that become your little sales machines on all social media platforms, web, podcast, email, and more....In 6 hours of your time (or you don't pay) As a company who understands the challenges of social media marketing and has helped clients overcome them, we are 100% confident telling you that this strategy brings the best results.
The best part? Not only do we guarantee it…
We send the film crew to YOU! It takes just 2 hours of your time each month.